Transformational Counselling
Acorn Transformational Counselling is a private counselling service for adults (18+), available both in-person and online.
We can help you deal with any problems you may be facing in a safe and confidential environment. Together, we'll try to make sense of the things you are dealing with and find a solution that works for you.
Fees
£55.00 per 60 minute session
£200 when you book 4 sessions (save £20!)
Get in touch
we can help with:
We can help with a range of the most common mental health disorders including (but not limited to):
Phobias
Depression and anxiety
Bereavement/loss
Abuse/Trauma
Confidence/Self – Esteem
Family
Relationship/Marital problems
Addictions
Sexuality
My name is Stephen Pattinson, an experienced psychotherapist and CBT therapist in private practice based in Stockport, Burnley and Blackpool.
I have vast experience providing therapy in the NHS and charitable sectors. My Transformational Counselling service can support with a wide range of issues including bereavement, trauma/abuse/relationship issues and specialises in the treatment of addiction.
I am a registered member of the British Association of Counselling and Psychotherapy and qualified supervisor and senior lecturer in counselling.
Get in touch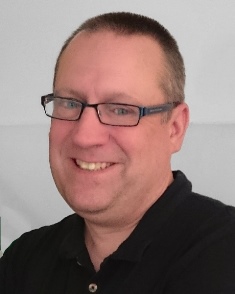 Therapies Explained
My two main approaches to transformational counselling are Psychodynamic and Cognitive Behavioural Therapy (CBT).
What is psychodynamic psychotherapy?
Psychodynamic psychotherapy seeks to understand how deep-rooted aspects of the past can have an impact on present day-to-day life and lead to recurring problems that cause suffering and distress. The process is a collaborative one in, so the relationship between the client and the therapist is hugely important. This type of therapy aims to give the client a deeper understanding of themselves and their relationships with others to develop greater self-awareness and insight so that positive change can be achieved.
What is Cognitive Behavioural Therapy
Cognitive Behavioural Therapy (CBT) focuses on how your thoughts, beliefs and attitudes affect your feelings and behaviour. People can get caught in a pattern of negative thinking that can have a devastating impact on their mental wellbeing. This form of therapy is widely used within the NHS and helps the individual challenge and change self-defeating thoughts and behaviours, improving their mental wellbeing and quality of life.